Hua Hin Centennial Club: The Best Sports & Fitness Center in Hua Hin
Hua Hin Centennial Club is nearing completion and expected to open to membership in early February 2016. This world class sports facility is a welcome addition to the Hua Hin sports scene and is expected to attract professionals and enthusiasts both nationally and worldwide.
It also appears to go by the name of True Arena Hua Hin.
Set to become the best Hua Hin fitness center there are plenty of facilities on hand if you want to train hard or just enjoy some spectator sports.
This 40 rai sports complex is located south of Hua Hin just past the fly-over.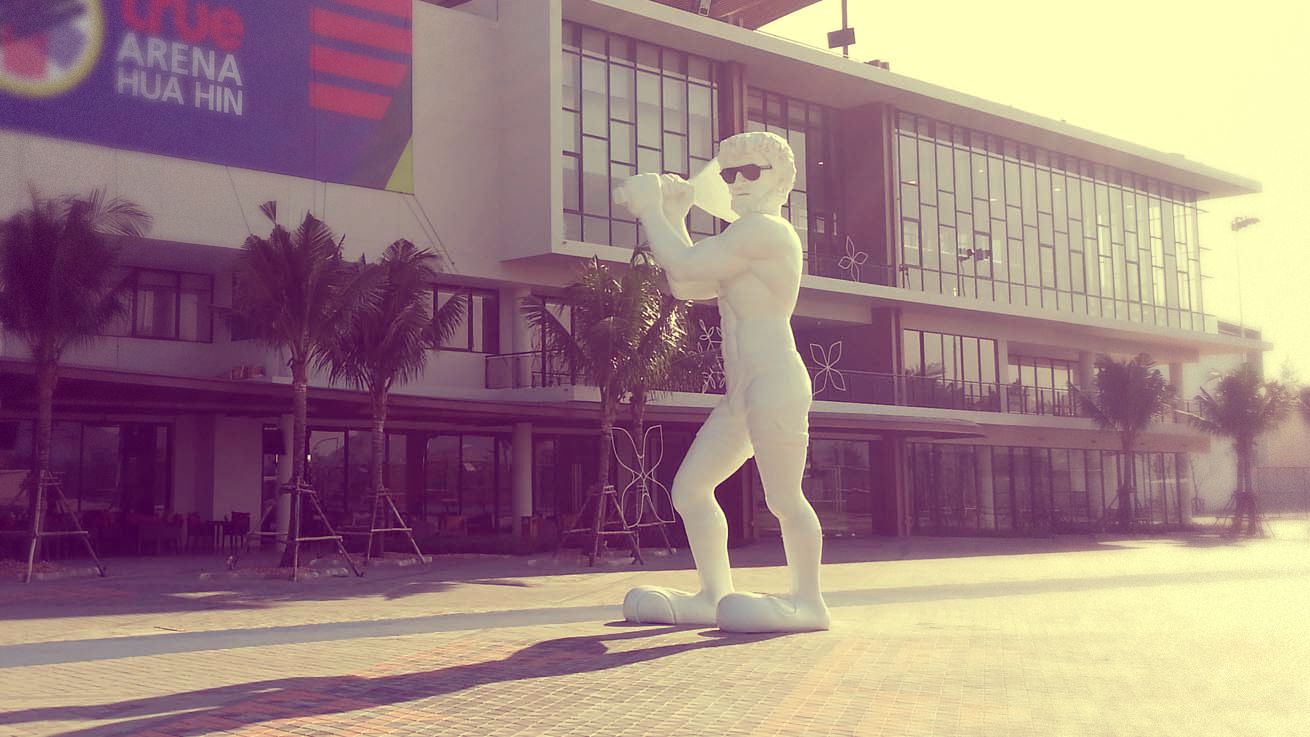 Hua Hin Centennial Club: The Club House
All activities are centered around and in the four story club house. This includes eleven tennis courts, two FIFA regulation sized football pitches and Centennial Hall.
A 1 km jogging track winds around the club house and when you're feeling a little hungry the Maria restaurant caters to all tastes with its international and Asian menu.
The club house is also home to an impressive fitness center featuring cardio and weight training equipment. This is accompanied with a yoga hall and spin classroom.
The locker rooms include showers and a steam room. There is also a V.I.P. lounge available.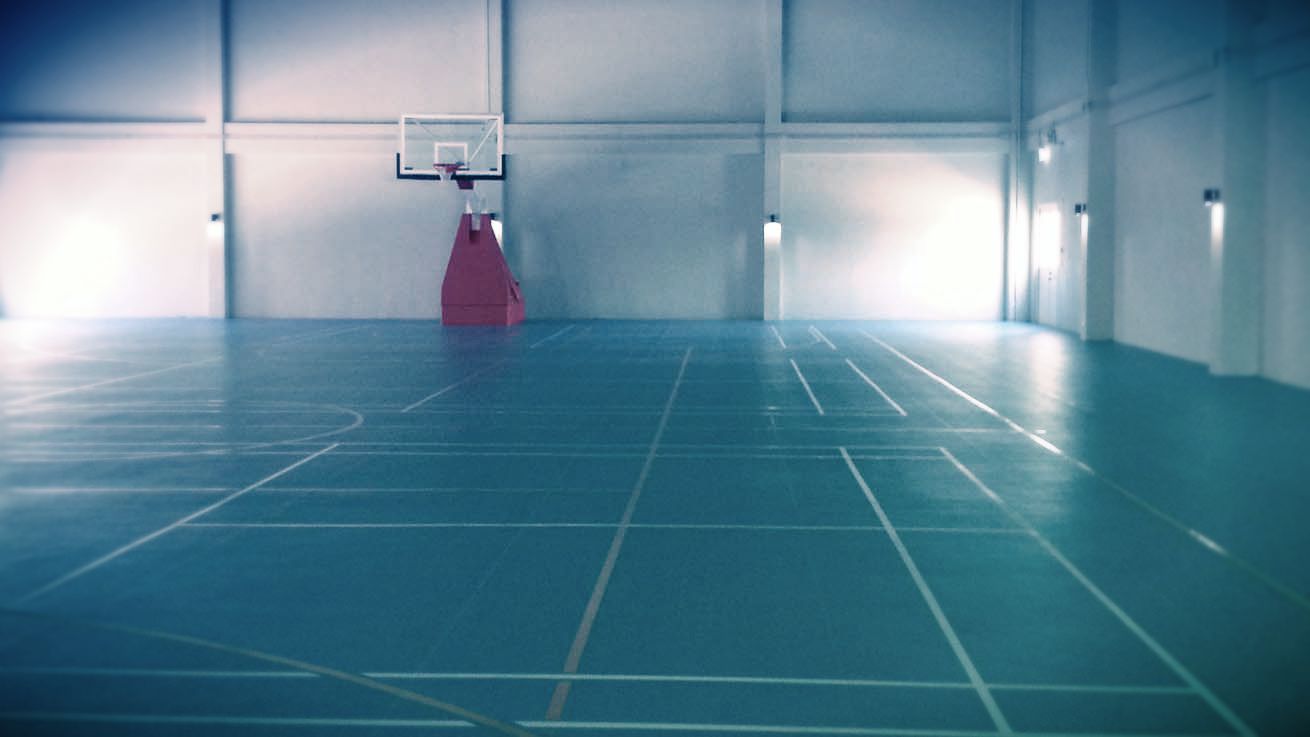 Centennial Hall
Centennial Hall, located just behind the club house, is home for indoor sports such as basketball, volleyball and badminton.This multi-purpose area can accommodate boxing matches as well as private events.
There's no shortage of Tennis Courts
With a total of 11 tennis courts it's clear that the intention is to make Hua Hin an international sports destination. Center Court has the distinction of being South East Asia's first sunken court with a capacity to seat 1,000 spectators.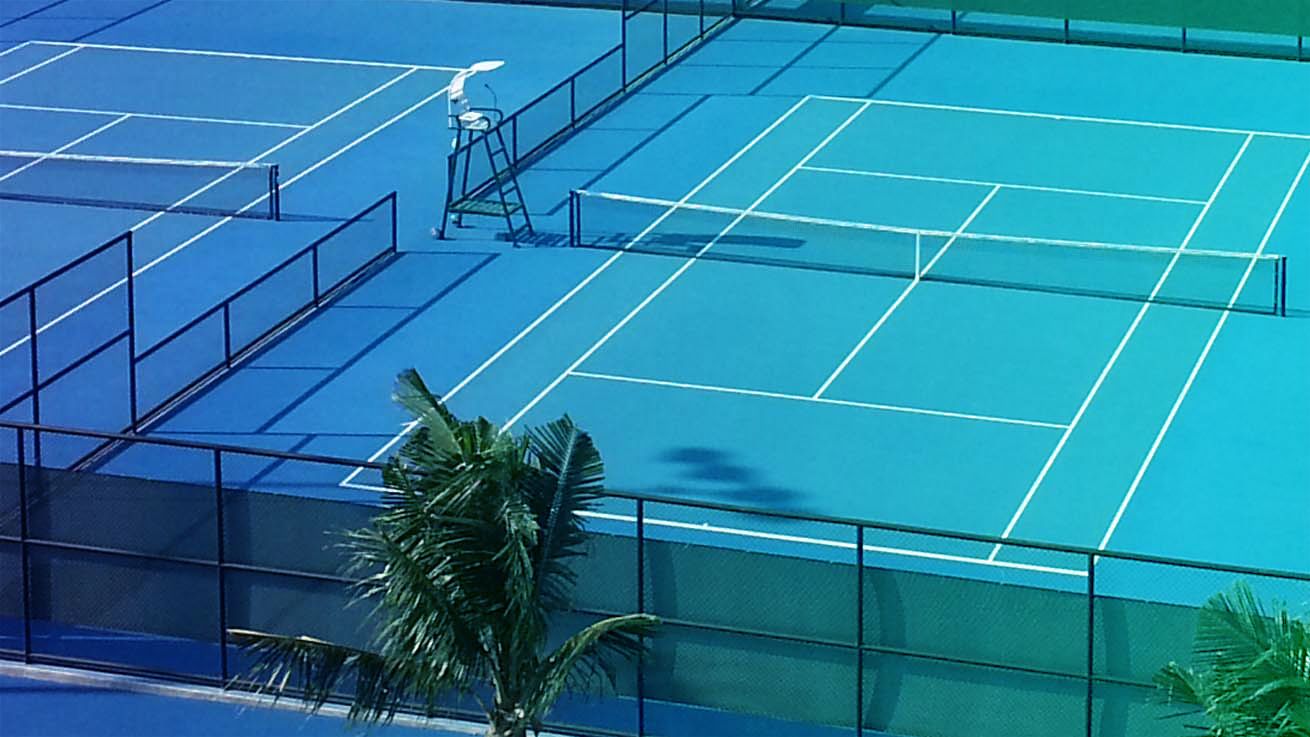 Hua Hin Centennial Club utilizes the latest plexicushion surfacing throughout all the tennis courts to ensure a more consistent bounce to the games.
A Professional Fitness Center & Gym
If you're looking to bulk up or just tone your muscles then you're not short of machines to help you do it safely. State-of-the-art gym equipment is at hand as well as personal trainers to guide you.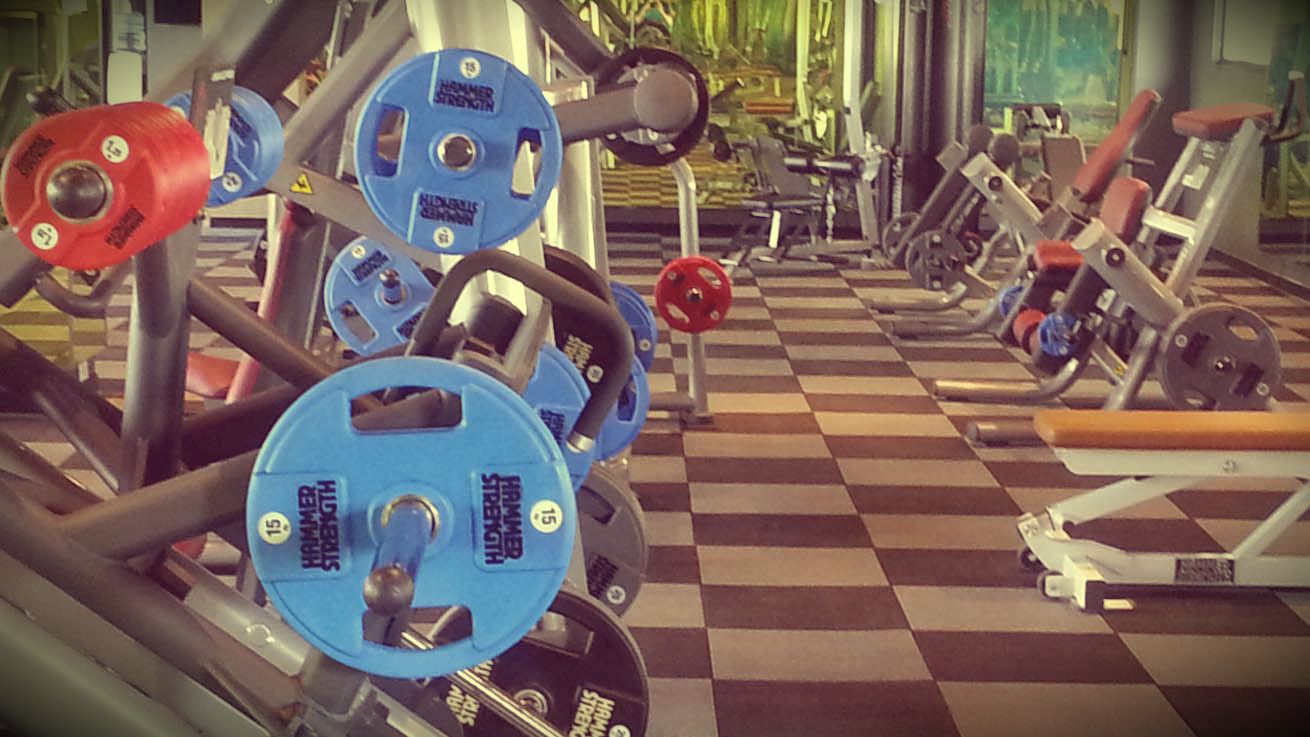 Free weights and a comprehensive set of dumbbells are at hand. On the same floor there is a classroom for yoga, pilates and zumba and another for spin classes.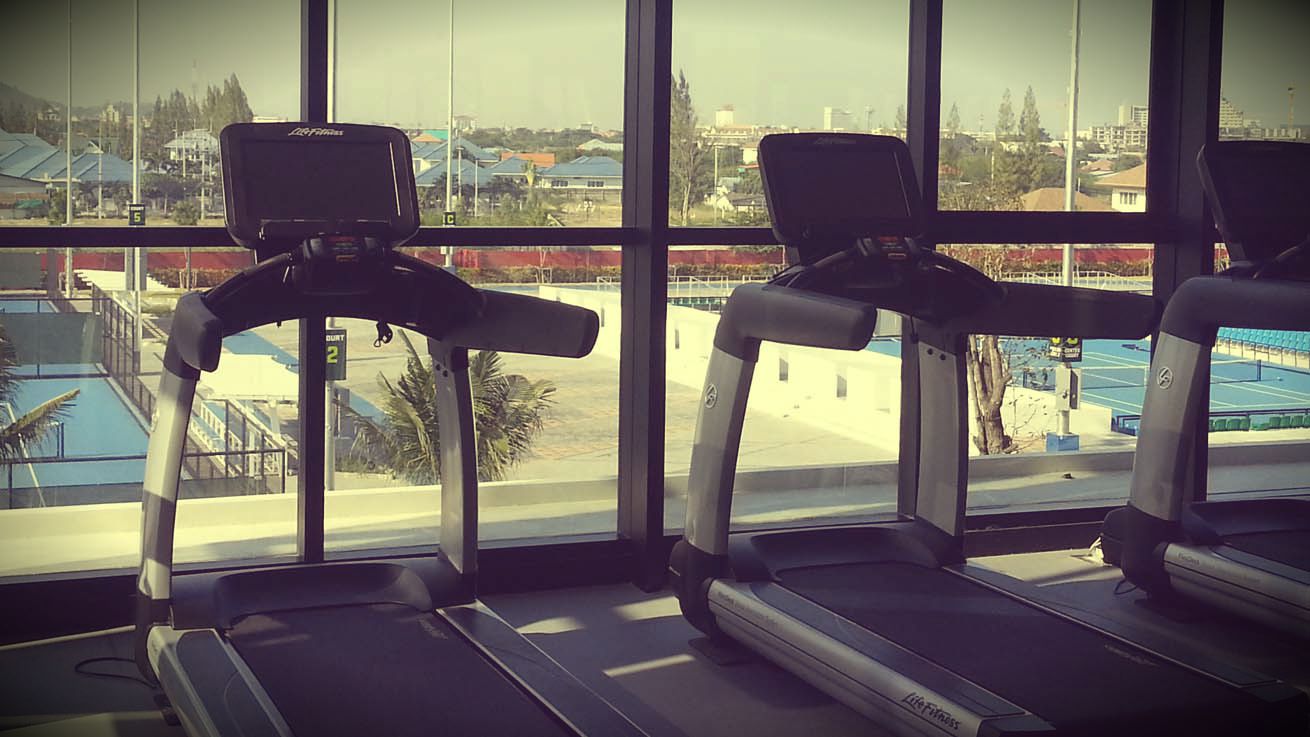 Fancy some Cardio? No Problem
There are plenty of running machines, elliptical trainers and cycle machines available for you to use.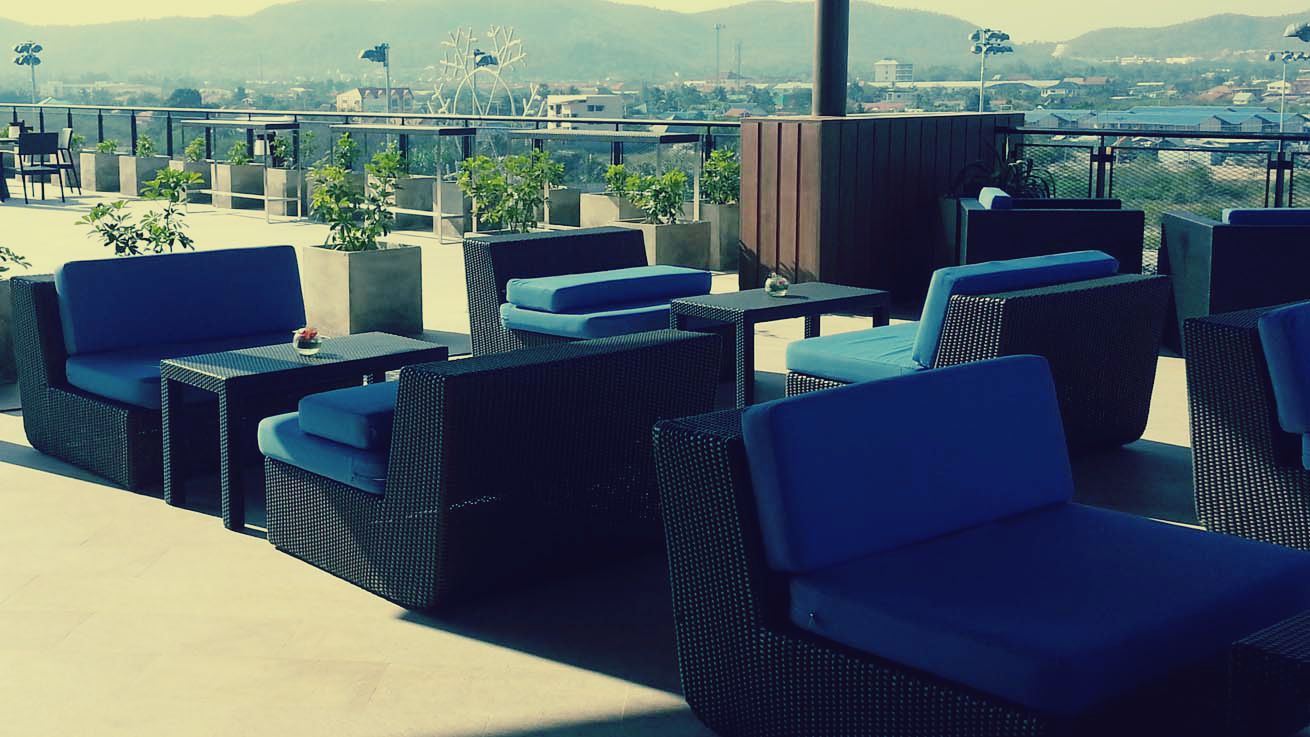 Relax in Comfort after a hard Workout
What better to do after a strenuous workout than to relax in a comfort, enjoy the beauty of the surrounding Hua Hin hills and enjoy a cold drink.
Head to the rooftop, home of the sports center infinity pool, and sit yourself down in one of the many plush chairs while you order a drink.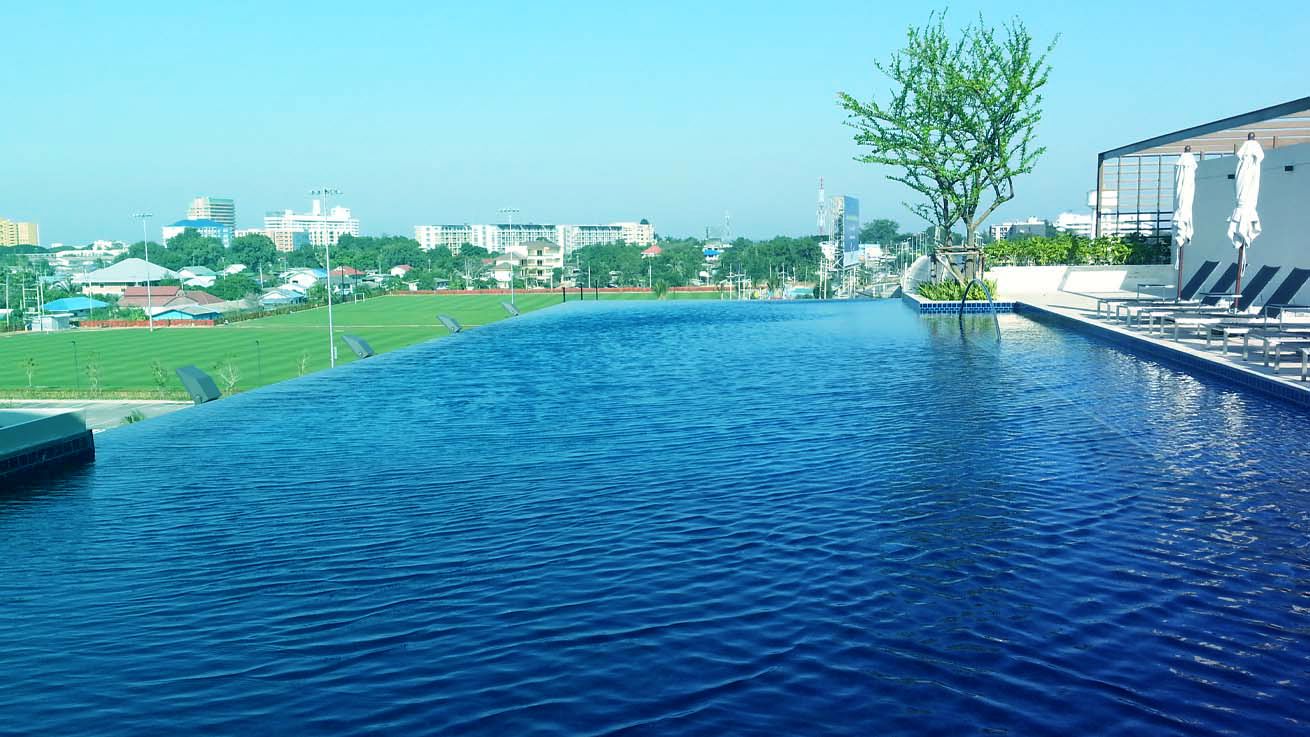 A Pool with a View
The rooftop infinity pool has prime views of Center Court and the soccer pitches. A perfect vantage point to enjoy a game or two while you rest your weary muscles.
Hua Hin Centennial Club Membership Plans
Updated: 1 February 2015
The pricing has just been released for Hua Hin Centennial Sports Center. If you were hoping for a competitive price then you might be disappointed.
There are two tiers of membership. One is aimed at non-residents who visit occasionally (say as from Bangkok) and the other is for locals. Within each tier are memberships for individuals, couples and families. Each membership also requires a one time activation fee of 5000 THB.
Orange Tier (non residents)
Only available as a 12 month contract.
Individual: 12,000 baht
Couple: 18,000 baht
Family: 24,000 baht
With the orange tier membership you'll need to pay the activation fee plus the yearly fee and for that you'll get 12 free visits after which it will cost 400 baht for each subsequent entry.
If you want to bring a guest with you then that'll cost an extra 400 baht each visit.
Blue Tier (residents)
Available as a 1 month, 3 month, 6 month or 12 month contract.
Individual: 5,000 (1 month) 12,000 (3 month) 18,000 (6 month) 30,000 baht (12 month)
Couple: 8,000 (1 month) 20,000 (3 month) 30,000 (6 month) 54,000 baht (12 month)
Family: 12,000 (1 month) 24,000 (3 month) 40,000 (6 month) 66,000 baht (12 month)
Unlike the orange tier there are no additional fees per visit unless you want to use any of the additional services (such as the tennis courts, badminton and basketball).
You also get two complimentary guest passes each month.
What's Included
With each membership you get full access to the clubhouse facilities (inc. weights and cardio machines), jogging track and the swimming pool. there is a free towel service and a 20% discount at the in-house Maria restaurant.
What's Not: Additional Services
You'll need to pay extra if you want to use the various courts such as tennis, badminton, volleyball or basketball. You can not use these services without first being a member of the Centennial Club.
The fees for these facilities are the same for both orange and blue tier members.
Unlimited monthly Tennis (1 court/member): 5,000 THB
Tennis Court per hour (day time): 400 THB
Tennis Court per hour (night time): 600 THB
Badminton Court per hour (air conditioned): 300 THB
Volleyball or Basketball Court per hour (air conditioned): 3,000 THB
visit the official site