Hua Hin Motorbike Hire – Rent a Motorcycle or Scooter for the Day
Hua Hin motorbike hire or scooter rental shops are abundant in town. For many a scooter is a simple way to get around town but it's not without its drawbacks. Thai roads are notoriously dangerous and accidents happen all too often especially to those that aren't used to the congestion.
Scooters are the most common type of motorbike seen on Thailand's roads and the type that most tourists hire for their vacation in Hua Hin.
If you want something with a larger engine and more power then there is still the chance to hire a super bike as well, although there will be less choices available.
If renting a motorcycle is something that you plan on doing while in Thailand then be sure to bring your driving licence with you. While an international driving licence is required by law many rental shops will accept a regular driving licence from your home country so long as it has a photo and is in English.
Hiring a Scooter in Hua Hin
You've probably noticed that there's a distinct lack of big bikes in Hua Hin. Most people potter around on scooters and for good reason.
Scooters are not only lighter and easier to control but they have automatic gearing. All you have to do is twist the throttle and go. Not a bad thing as it leaves your mind free to concentrate on the road rather than worry about changing gears.
If you're planning on using the highways and travelling long distances then a scooter may not be the best choice, but for getting around town they can't be beaten. Most are only 100 to 125 cc which is not all that powerful.
One of the more powerful scooters, as well as more comfortable, is the Honda PCX 150 cc. Its larger fuel tank is perfect of you're going to make longer journeys away from town and the dual headlights make night time driving safer.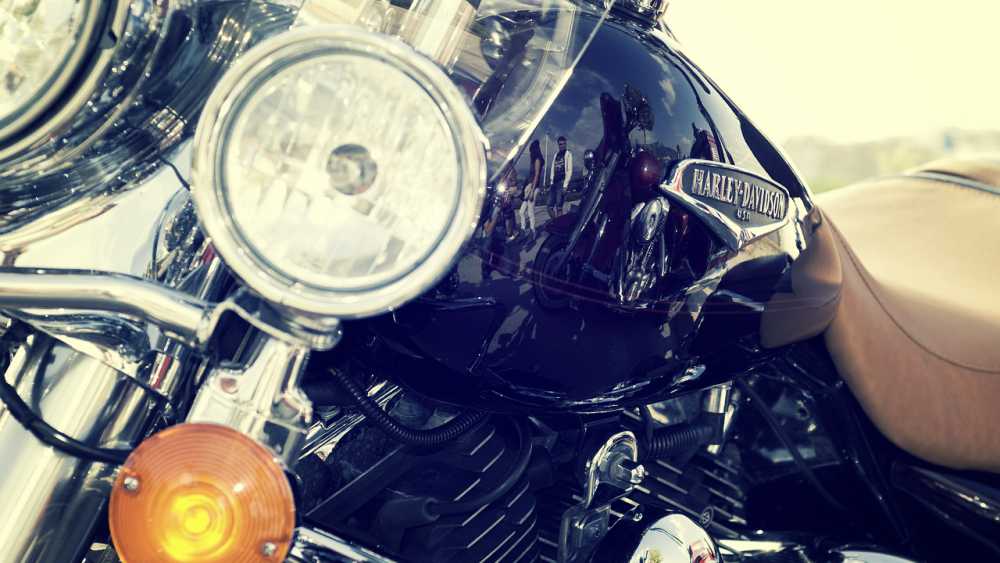 Big Super Bikes for Rent in Hua Hin
If you want a bigger motorcycle then you can hire them as well. You'll have to search a little harder to find a reputable outlet and stock may be limited but you can find them.
You should try out the bike for size before renting as many of the big bikes are actually lowered to accommodate smaller riders.
Hua Hin Motorbike Hire & Rental Agreements
When renting a motorbike you'll need to show your passport, driving licence and be prepared to leave a deposit (typically around 1000 baht ).
Prices vary but normally start at a few hundred baht per day and a few thousand for the month.
Check that there is an insurance policy and that you are fully covered. What happens if your rental motorcycle gets stolen or you injure someone? Make sure the insurance is adequate to cover all eventualities.
Check allowed mileage and if you're planning on travelling long distances then make sure that the policy allows for taking the bike out of the immediate area.
Not all Hua Hin motorbike hire leases allow for this. Although the agents would be hard pushed to discover that you ignored this rule it may turn into an issue if your have a breakdown or a crash outside of the designated area.
It can be a good idea to take photos of the motorcycle before you sign the agreement. That way you have a record of any damage done to it before you took over. Many of the cheaper rental companies will try to get you to pay for any little scratch that appears on the vehicle when you return it, even if it was already there when you left.
International drivers license or Thai license is a must. If your home country's licence is in English then that may be allowed as well.
The Highway Code
Forget what you were taught about the highway code. At least in the way that you expect all road users to comply with it.
Driving in Hua Hin can be frustrating because of the disregard for following the rules.
Drivers will regularly flaunt the rules and drive the wrong way down streets, not only motorbikes but cars as well (even on the highway). Undertaking happens all the time and should you leave any sort of safety gap between you and the vehicle in front of you then expect it to be filled soon enough.
While many drivers don't obey the rules of the road that's no excuse for you not doing so. Practice what you were taught and you'll be in a much safer position as a result.
Wear a Helmet & Proper Clothing
While nothing may feel nicer than the wind through your hair when you're riding your scooter you only have to speed a little time in town to recognize all of the scrapes and cuts inflicted from motorcycle accidents.
If you're going to hire a motorbike then wear a helmet as well. Not only is it required by law but it could save your life if you have an accident.
Choosing a helmet with a visor is always a good choice, not only to shield you from the sun but to prevent those pesky bugs from hitting you in the face when you're speeding along.
Besides that it's wise to wear proper shoes, not flip-flops, and long sleeve trousers and shirt. They offer some protection from the sun as well as if you have a fall.
Finding your way around Hua Hin by motorbike
Luckily the roads around Hua Hin are pretty straight forward, you'd be hard pushed to get lost and not find your way back to Phetkasem Road. Finding a place of interest may be a little harder if it's off the beaten track. Street names are pronounced phonetically which means that they may actually be translated in multiple variations making locating them difficult.
A GPS unit can be helpful but unlike Europe you're not going to be able to find an address based upon it's postcode. After all there is only one postcode for the whole of Hua Hin. Using a smartphone with GPS and Google maps is probably our best way of finding your way around.
Hua Hin Motorbike Hire or Car Rental
Hiring a motorcycle may seem like a nice thing to do but it's not for everyone. If you don;t have much experience riding one then you may be better off with a car rental instead.