Car rental in Hua Hin is cheap and enjoyable so why not bring your international driving licence and enjoy some time behind the wheel.
Driving around Thailand at your own pace can be a rewarding and unforgivable experience. Get out of town and explore the country side, find secret beaches away from the crowds and see real Thai culture away from the busy resorts. There are plenty of Hua Hin car rental shops including most of the popular brands such as Hertz, Avis and Budget.
You'll find that car hire companies vary in their requirements for renting so please check with their online sites before you come to Thailand just to make sure that you qualify.
Car Rental Requirements
For example Avis Thailand require that you are aged 23 or over at the date of rental, have a full, clean driving licence for at least a year and have a valid credit card for rental. It's best to bring an international driving licence with you, but often so long as the licence is in English you should be okay.
As with renting in Europe, always remember to check the car out prior to leaving the parking lot and make sure than any damage, even the slightest scratch, is marked down on your contract.
The roads in Thailand, especially in town, can be very busy with motorbikes weaving in and out of traffic. While driving in Bangkok tends to be a little more controlled you can expect the unexpected on the roads of Hua Hin with motorbikes and other vehicles regularly driving down the wrong side of the road so take it easy, keep your eyes on the road and enjoy the experience.
Vehicles drive on the left hand side of the road in Thailand.
Insurance
It's very important to make sure that you have adequate insurance in Thailand and that the vehicle is actually insured for commercial use if you are getting it from one of the smaller firms.
You need to have Commercial First Class Insurance rather than the lesser limited personal or third party only insurance which some of the cheaper companies may try to get away with.
Cars, SUV's and Pickups
Although cars are great on regular roads if you're thinking of going off road a little or into the country then you may be better of with an SUV with a higher wheel base or a pickup if you're thinking of transporting items.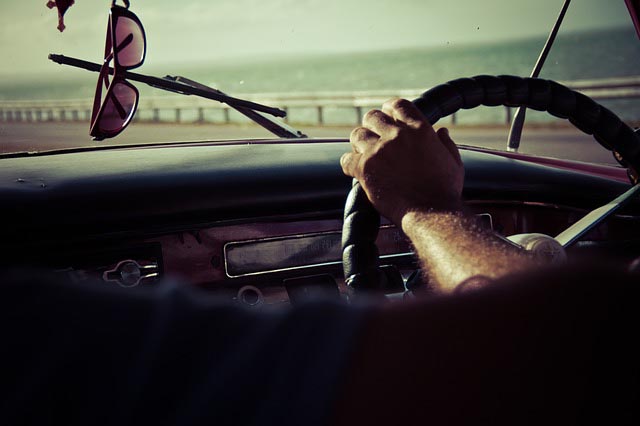 Navigation Systems Available
GPS navigation systems are available in some cars or you can bring your own from home so long as you already have the correct maps installed. A word of warning concerning using GPS in Thailand is that you may find it a little more difficult to find an exact address than you would in Europe as the postcodes that are used here relate to districts rather than a few houses. Hua Hin for example only has one postcode for the whole town and with Thai being a very tonal language you'll find that street names are often translated into several different English versions, only one of which will be in the GPS system.
Some car hire companies provide the GPS already programmed with local tourist attractions which can be a great help.
Breakdown Cover & Extras
Breakdown cover is worth checking for especially if you are going on a long trip. Baby seats are available from most hire companies. Check for the inclusion of air bags with your chosen car, they can be a life saving investment.